Labadiena/labsvakars/labrīt.
Pagājuši vairāki mēneši kad biju rakstījis kādu apskatu vai vispār jēdzīgi rakstījis kādu rakstu. Dzīve pašlaik spiež savu maksimumu virsū (laika ziņā) un neatliek laika sēdēt pie datora lai rakstītu. Šajos pāris mēnešos ļoti daudz kas ir noticis. Esmu ielūgts kā rakstītājs iekš kursors.lv (atvainojos par neaktivitāti, drīz labošos), esmu ticis pie darba SIA DPA par infrastruktūras risinājumu konsultantu un vēl palikusi tikai nedēļa līdz skolas beigšanai. Notiek arī dzīves sakārtošana, jauna dzīves vieta, jāsāk veidot sava nākotne mazliet nopietnāk kā agrāk, kad galvenais bija ejošs velosipēds. Bet nu lēnām man tas viss izdodas un varu pamazītēm atgriezties IT dzīvē un rakstīt. Daudz rakstīt. Šoreiz piedāvāšu Jums apskatu par Lumia 2520 planšetdatoru. Brīdinu, ka šis būs mazliet savādāks apskats. Paskatīšos, varbūt jums liksies interesantāks kā ierastie apskati. 🙂
Nokia Lumia 2520
Bija 14. maijs. Diezgan vēsa un lietaina diena. Saņēmu epastā vēstulīti, ka varu nāk pakal vienai lieliskai ierīcei. Prātā apspēlēdams visādas domas par to, kā labāk apskatīt ierīci, paķēru velosipēdu un devos uz Microsoft, kur man sagaidīja Kristīnes sagatavotā Nokia planšete -Lumia 2520. Parakstījos un devos un darbu. Ticis pie galda rāvu vaļā maisiņu un Ieraudzīju melnu, pabiezu veidojumu, kurā laikam iekšā bija pati planšete. Velkot ārā sajutu tās smagumu – 1,2 kilogrami (kopā ar klaviatūru). Patīkams smagums, vismaz stabila ierīce. Man personīgi patīk, ja ierīces svars ir lielāks, tie vieglie telefoni un planšetes izstaro lētuma smaku. Tā nu pa šo laiku, kamēr domāju par smagumu, planšeti jau biju uzlicis uz galda un ieslēdzis. Pagāja kādas 4 sekundes un jau biju ielogojies savā kontā. Qualcomm Snapdragon™ 800 – četru kodolu procesors ar 2,2GHz takts frekvenci savu darbu dara lieliski, nav jāgaida pat pusminūte, lai planšete būtu gatava lietošanai, pat ja tā ir bijusi izslēgtā veidā. Protams procesoram, lai visas darbības noritētu pēc iespējas ātrāk, piepalīdz arī 2GB operatīvā atmiņa.
Savam kontam man ir uzlikta bildes parole.  Pati bilde man ir dikti interesanta un punkti, uz kura es spiežu lai varētu ielogoties ir ļoti, ļoti mazi un uz mazām izšķirtspējām nemaz nav redzami, bet sakarā ar to, ka Lumia 2520 ir 10,1 collu liels displejs, kam ir 1920×1080 liela izšķirtspēja, es savu paroli varēju sazīmēt bez jebkādām problēmām. Lai ielogotos savā kontā, es izņēmu planšeti no vāciņiem uz uzliku planšeti uz atvērtas plaukstas, savēršot plaukstu aptuveni 45 grādos planšete neslīdēja nost no plaukstas, lai arī tā bija mazliet mitra. Lai arī pati aizmugure bija spīdīga, tāda uz kuras paliek pirkstu nospiedumi tik labi, ka var saskatīt visas līnijas, tik un tā tas neliedz būt stabilai arī mitrā rokā, kas ir ļoti noderīgi ikdienas steigā, kad rokas nemēdz būt pārāk sausas.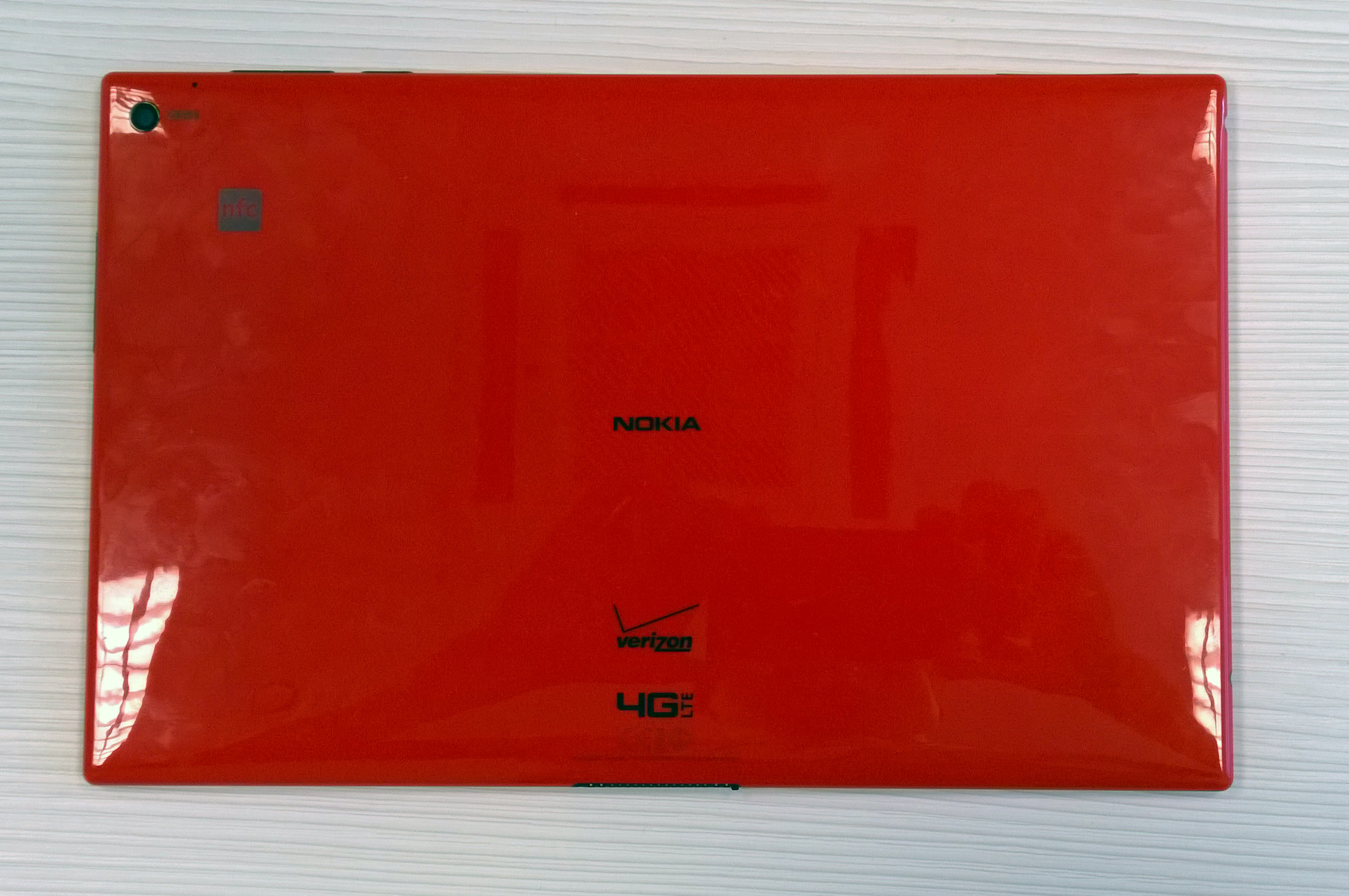 Kamēr apbrīnoju planšetes stabilumu, ievēroju nostrādi. Nokia bija pastrādājuši kārtīgi. Nekur nelīda ārā blīvgumijas, nekur nebija asu maliņu vai kādu citu niķu. Viss bija uztaisīts maksimāli gluds un vienkāršs. Viena no ērtākajām planšetēm kuru biju lietojis. Arī ekrānam atslēgas un citi metāla un citu materiāli pārāk netraucēs, to aizsargās cik nu spēs Gorilla Glass. Podziņu izkārtojums arī bija patīkams. Skaļuma un bloķēšanas pogas ir novietotas augšpusē, kas netraucē, ja lieto planšeti ar vienu roku un turot to cieši. Bieži citām planšetēm, kurām pogas ir sānos ir gadījies uzspiest skaļuma pogas vienkārši turot planšeti rokās. Varbūt tas ir tikai man tā, bet tik un tā, man ļoti patīk, ja svarīgās pogas ir izkārtotas tajās vietās, kur es neturos. Fiksi pieminēšu – kad izvilku planšeti, tai bija palikuši tikai 12 procenti no iebūvētās baterijas, tādēļ pieliku pie lādētāja un kamēr pētīju planšeti, vairs nebija 12 procenti, bet gan jau 29. Par šito atbild Qualcomm's ātrā lādēšana. Es teiktu, ka ļoti noderīga lieta, kuram gan patīk, ka ierīces lādējas vairākas stundas. Baterija tur aptuveni 2 dienas, ja planšete tiek aktīvi izmantota. Ļoti labs rādītājs, BET, ir viens mīnuss. Planšeti nevar uzlādēt caur microUSB portu. Pieslēgt pie citiem lādētājiem nevarēs un arī pie datora uzlādēt nevarēs. Nu tad nu vēl mazliet par izskatu. Ja jūs zinātu, kā man besī šie savienojumi (skatīt attēlu zemāk). Blakus kontaktiem ir abās pusēs ir 'kājiņas'. No plastmasas protams un šīs kājiņas, kad liekat iekšā vāciņos ir tik viegli nolauzt, kā uzkāpt līdz 3 stāvam. Un pēc tam, kad vismaz viena kājiņa ir nolauzta, tad vāciņos ir jāliek vēl uzmanīgāk un precīzāk, savādāk nebūs kontakts un klaviatūra un papildus baterija nedarbosies. Protams var ņemt palīgā superlīmi un tēlot makgaiveru, bet parasti neviens pat nepamanītu, ka kājiņa ir nolauzta. Kā var redzēt attēlā, tad viena no kājiņām jau ir nolauzta (neesmu tas vainīgais).

Mazliet par vāciņiem. Diemžēl komplektā viņi nenāk. Un nemaksā arī lēti – 110€. Vāciņos ietilpst papildus baterija, klaviatūra, skārienpaliknis un protams vāciņi. Ā, un arī divi pilna izmēra USB porti. Es neiesaku pirkt šos vāciņus. Pirmais – planšeti var nostādīt tikai vienā leņķī. Otrais – Svars, kas ir aptuveni planšetes svarā un kopā ar planšeti sastāda ap 1,2 KG kopējo svaru. Trešais – lielums. Vāciņi ir biezi un uzreiz planšete atgādina 10 collu datoru. Ceturtais – planšeti ieliekot vāciņos to baterija  nevis uzlādēs pašu planšeti, bet vienkārši planšete izmantos vāciņu bateriju. Tas nozīmē, ka ja tev nav lādētājs un planšetei beidzas baterija, arī ar uzlādētiem vāciņiem neko pasākt nevarēsiet.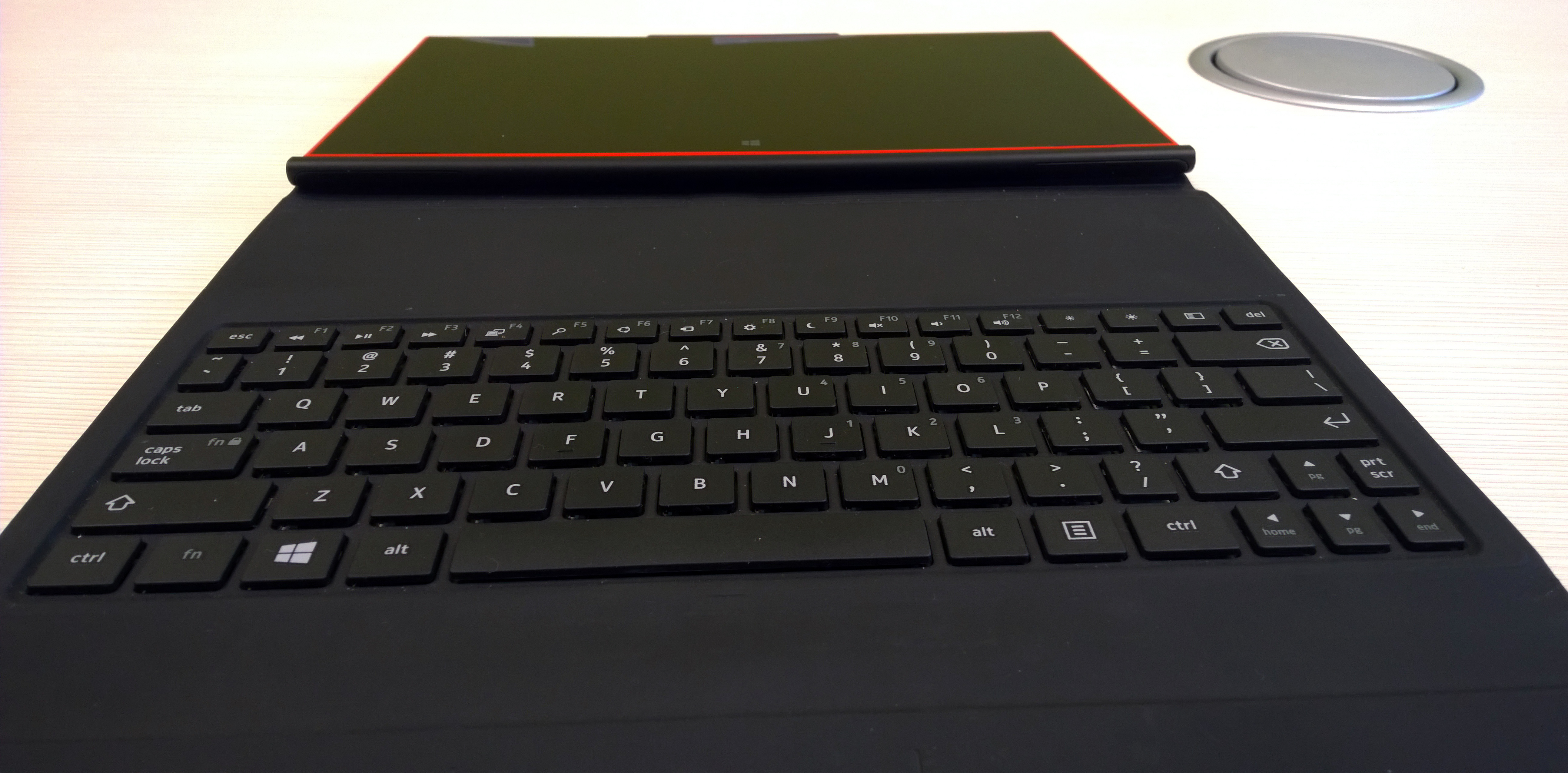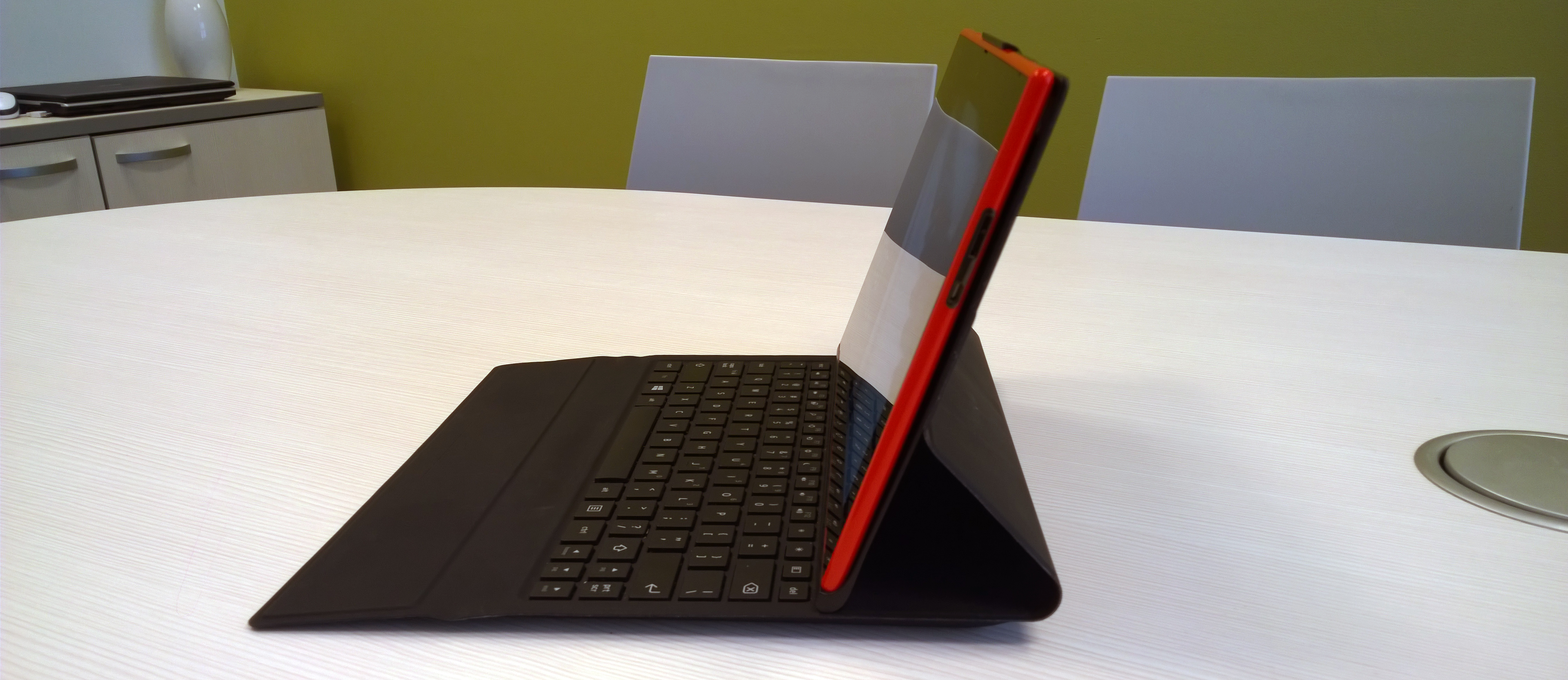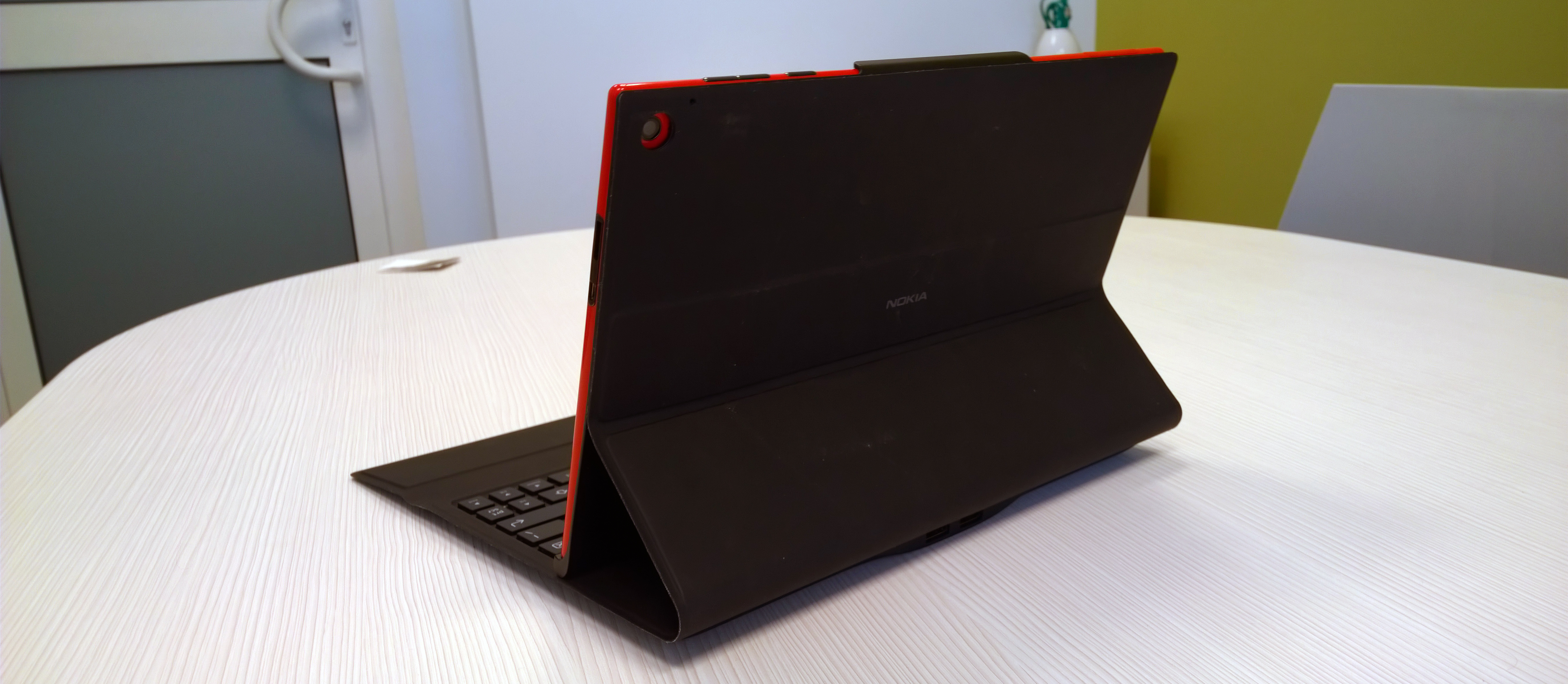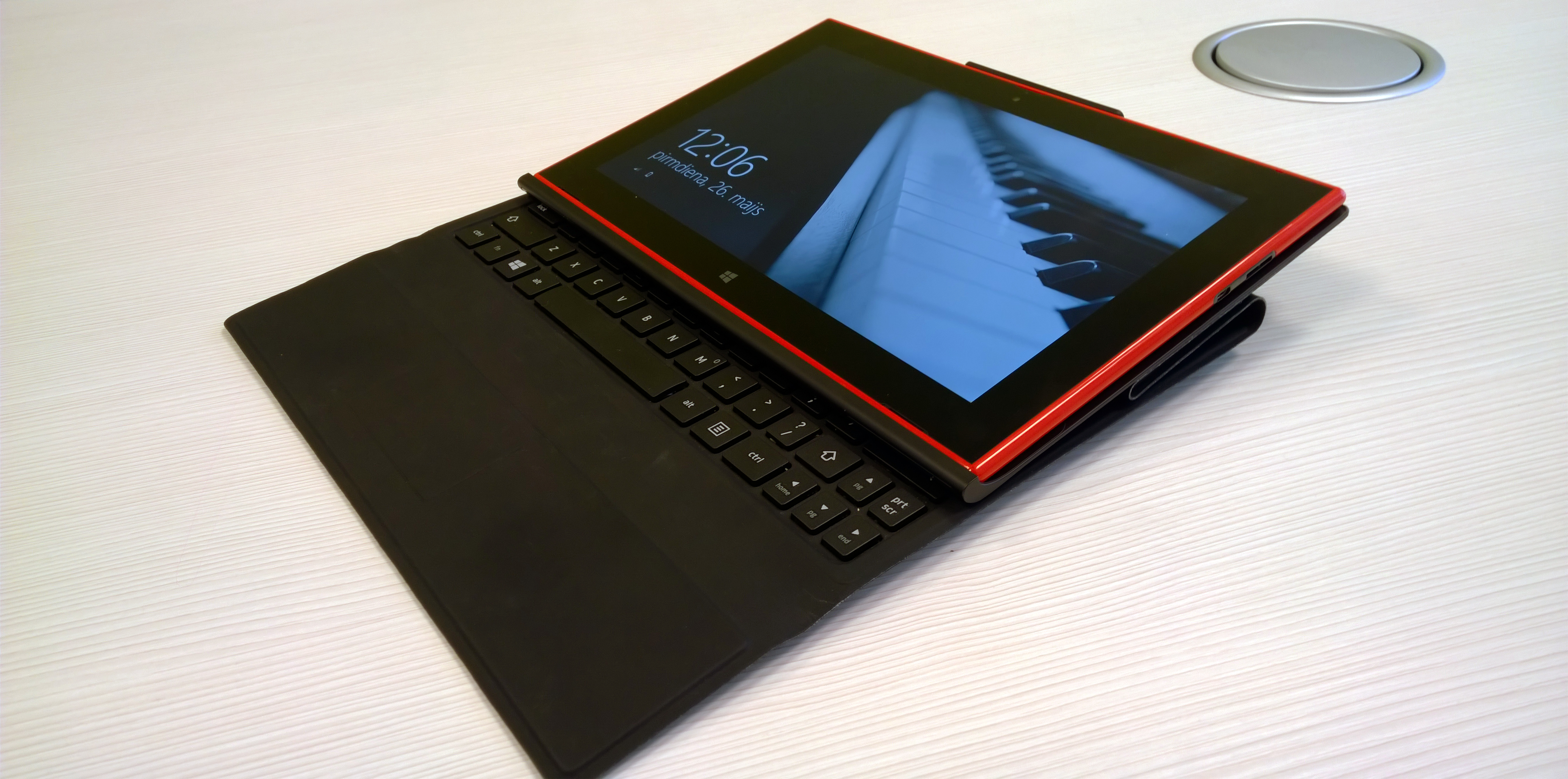 Pietiek rakstīt par izskatu – sīkākas detaļas ir mierīgi saskatāmas attēlos. Tagad par pašu veiktspēju un citām lietām, jeb ķeramies klāt pie tehniskās puses. Ieslēdzot planšeti, pie sistēmas opcijām var redzēt divus mazus, bet ļoti sliktus burtiņus – RT. Jā, Lumia 2520 nav pilnais Windows 8.1, bet gan Windows 8.1 RT, kas nozīmē, ka papildus, izņemot Metro aplikācijas, varēs uzinstalēt tikai aplikācijas, kuras var speciāli nokompilēt priekš ARM procesoriem, jeb tas nozīmē, ka parastie mirstīgie papildus aplikācijas uzinstalēt nevarēs. Teorētiski tas arī nav vajadzīgs, jo piemēram par iPad jūs nebēdājaties, ka nevar uzinstalēt MacOS aplikācijas un te ir tas pats. Vienīgais, kas man liekas nepatīkami ir tas, ka ja ir RT, tad kāpēc vajag Desktop. Sanāk, ka ir divas vides, viena perfekta priekš skārienekrāniem, bet otra vairāk domāta ar pelīti. Un rēķinoties ar to, ka citas aplikācijas uzlikt nevarēs, tad kāda jēga no desktop versijas. Koks ar diviem galiem.  Pie viena, kamēr spaidīju iestatījumus, pamanīju to, ka arī stipri uzspiežot uz ekrāna, stikls nepieskaras, jeb neieliecas un spiedienu nevar pamanīt uz ekrāna, kas nozīmē, ka virsma ir ļoti labi uztaisīta un nav mīksts materiāls, kas liecas.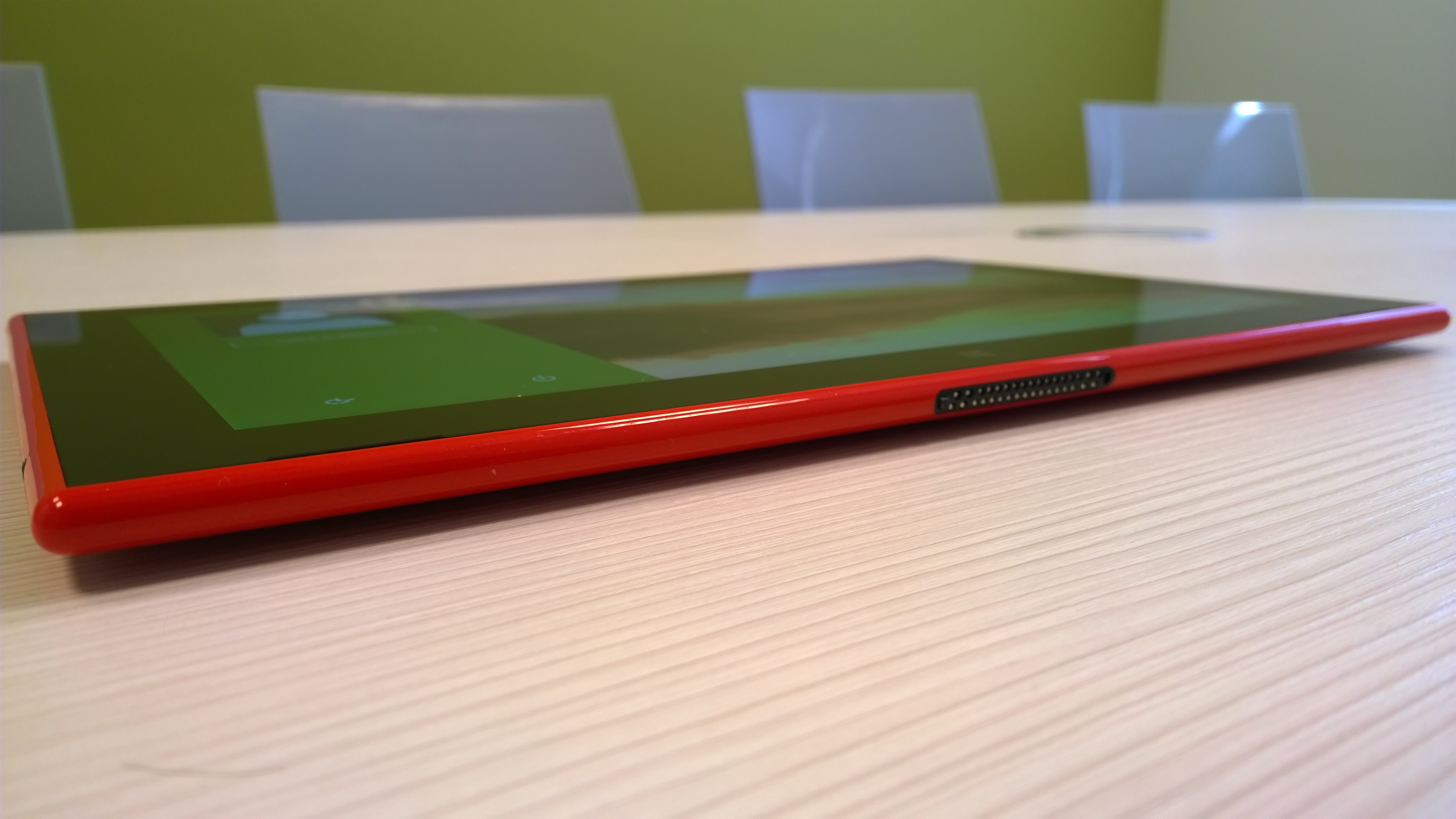 Četru kodolu procesors savu darbu dara lieliski, darbošanās laikā nemanīju nevienu aizķeršanos. Visas aplikācijas strādā raiti un arī veras viss zibenīgi. Protams man nagi niezēja novilkt kādu aplikāciju un pamēģināt uzinstalēt, jo gribēju redzēt kā izskatās tā kļūda, ko izmet, ja nevar uzinstalēt. Lejuplādēju VLC atskaņotāju un protams, uzlikt nevar, parāda, ka šāda aplikācija nav atbalstīta 🙁 Kamēr gāju iekšā Program Files, pamanīju ,ka no 32GB iebūvētās atmiņas, pāri ir palikuši tikai 14GB un zinot Windows sistēmu, tie ātri vien pārvērstos par 1GB un mazāk. Tāpēc viennozīmīgi būtu vajadzīga atmiņas karte (microSD), kuru par laimi Lumia 2520 atbalsta.
Vēl nevar nepieminēt to, ka varēsiet likt iekšā SIM karti un lietot internetu arī tur, kur WiFi nebūs pieejams. Apvienojot mobilos datus, iebūvēto GPS un HERE Maps, kas arī nāk komplektā, jūs iegūsiet lielisku navigāciju un vēl bez maksas. Visa pasaule tavā kabatā.  No savienojumiem vēl varētu pieminēt Bluetooth un NFC.
Nu tad ķeramies klāt  kamerai. Lumia 2520 spēj uzņemt attēlus gan no priekšas, gan no aizmugures. Aizmugures kameras actiņai būs labāka kvalitāte, jo tai ir 6,7 megapikseļu izšķirtspēja, bet priekšējai vien 1,2 megapikseļi. Par kvalitāti tur lieki nav ko bilst, jo es uzskatu, ka neviens ar planšeti neko nefotografē un tādēļ tā kvalitāte ir mazsvarīga (Lumia 2520 kameras kvalitāte ir ļoti laba, tāpēc ja arī fotografēsiet, tad par kvalitāti nebūs jābēdājas(, bet kādu testa bildi iemest varu.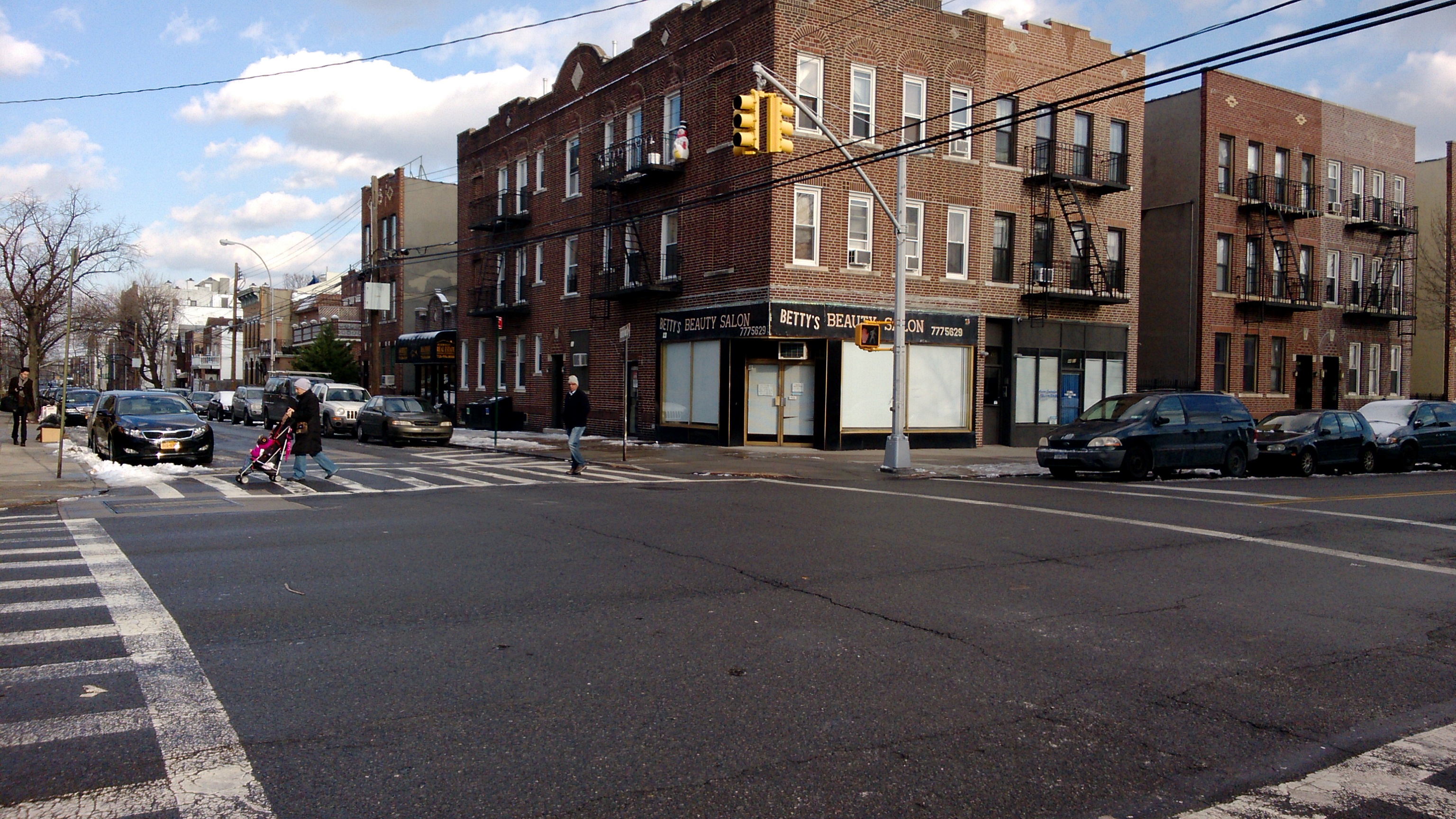 Noslēgumā gribu pateikt pāris vārdus. Lai arī cena nav pārāk skaista un Windows nav pilnais un ka aplikācijas nav tik daudz kā Android vai iOS (neuzskatu to par dižo mīnusu), varu teikt, ka Lumia 2520 ir lieliska planšete ar savu knifiņu. Ja godīgi, tad es nezinu kam šī planšete varētu derēt. Nē, zinu gan – biznesa cilvēkiem, kas izmanto internetu, epastu un Offisu. Kopā ar klaviatūras bateriju un pašas planšetes bateriju nebūs jāuztraucas par lādēšanu vairāk kā 2 dienas un to apvienojot ar kvalitāti, biznesa cilvēkiem šī planšete varētu būt viena no piemērotākajām. Protams, ja nebaidās no svara. Daudzos apskatos pieminēja, ka Lumia 2520 ir nepietiekama ekrāna izšķirtspēja, bet piedod man, kurš vispār var pamanīt atšķirību starp 1920×1080 un augstāku? Es neuzskatu, ka 10 collām vajag ko vairāk. Nu nevajag.  Kā vienu no mīnusiem varu pieminēt klaviatūru, kurai planšete turas tikai vienā leņķī, bet kā zinām, tad klaviatūra nav obligāts pasākums un tirgū ir pieejamas arī citas klaviatūras un citi vāciņi.
Pie plusiem viennozīmīgi būtu lieliskais displejs ar savu super gaišo tehnoloģiju. Iebūvēts GPS un 4G. Lieliskā korpusa kvalitāte un Nokia garša pie aplikācijām. Planšetē jau sākumā nāk uzinstalēts MS Office 2013 Student versija. Tas nozīmē, ka arī Ofiss nebūs jāpērk.
Pie mīnusiem – cena nav īpaši salda, bet skatoties kopumā uz konfigurāciju, nav nekas ārkārtējs. Vēl pie mīnusiem – 32 iebūvētā atmiņa, bet arī šī ir labojama lieta, priekš tam var nopirkt 64GB atmiņas karti, kurā glabāt datus. Un rēķinoties ar to, ka papildus aplikācijas, izņemot Metro, uzlikt nevarēs, tā vieta pazudīs lēnām. Konstanti, bet lēnām.